Boston
My heart has broken again. There is just no way to describe this feeling.
Roving Rainey →
San Antonio, Loop 410
Hey look kids, there's Big Ben, and there's Parliament… again …
Found Out
So I was caught as a crashes at the Dell party….I need to get better at this!
1st Crash of the Season
Dell party @ Belmont
Should've worn pants.
Cold. Dummy.
Okay most times...
Sometimes I just want to go out and not feel the need to apologize the next day for my behavior.
Vintage
Today David and I hit: •Room Service •Ermine Vintage •Blue Velvet •Get Back Vintage (closed forever) •The Vintage Laundry (closed Sunday) •Next To New (closed Sunday) •Frock On Vintage •Cream (Guadalupe - closed forever) •New Brohemia •Flashback •Prototype Tried to top it off at Ginny's for chicken bingo but it was too packed…
Postal Service gChat
 Blanca:  its beautiful outside  Sent at 2:39 PM on Friday  me:  yes; i just walked to the post office  Blanca:  did you buy stamps? the life line of the postal service?  me:  yup  Blanca:  who mails stuff anymore  me:  threw them a bone  Blanca:  thats like buying cd's and writing checks  me:  invitations for old people who dont have email or facebook who have cds and write...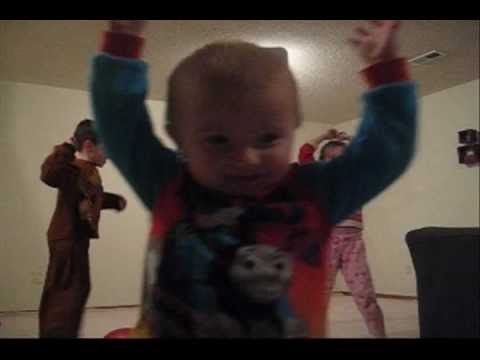 Movie Review - "The Master"
It blows.
I really need to go to bed.
Easy Peasy Lemon Squeezy
Find the Gold: A pirate has three chests of coins labeled IRON, GOLD, and MIXTURE. He sets up a deal with his friend that he can take one of the boxes. But, he warns, all of the labels are on the wrong chest! His friend asks, "How will I know which is which?" The pirate says he will show his friend one coin from a chest of his friend's choice, but his friend can not look inside. Which...
Yay! Not uberly domesticated.
I can't cook while drinking tequila. 
Mmmm…yum.  Thought I needed wine but tequila hit the spot. 
Sade "By your side" 4x….it's just one of those lovely afternoons.
Pray
Omg; just stopped for a just flipped van; opened the trunk, pulled shit out to get in there; tried to unsuccessfully make seats move down. Female driver unconscious. I think/hope she'll be ok. Ambulance/fire just showed . Cray. Drive safe.
I screwed up at work. I hate when I screw up. It was data stuff that does get confusing, but I shouldn't have missed it.  Now I'm unsure of myself and very embarrassed.  Sigh. 
I want to go to there... →
"It is one of the blessings of old friends that you can afford to be stupid with them." - Ralph Waldo Emerson
Hunger Games
I didn't want book 3 to end! I loved it!
Confession
I used the auto pencil sharpener at work to sharpen all my eye liners. When they found the mess inside I said it was probably the intern that wears a lot of makeup…I'm going to hell. Yes, yes.
Laughing until I cry at work...Come for the "what... →
This game super sucks!
I need to rethink that application for a Ph.D. in Peace Studies. 
Oops
I thought I was watching my husband get a haircut, but it turned out to be another dude.
Strange Invitation - Beck
I've been drifting along in the same stale old shoes Loose ends tying a noose in the back of my mind If you thought that you were making your way To where the puzzles and pagans lay Put it together, it's a strange invitation When I wake up someone will sweep up my lazy bones And we will rise in the cool of the evening I remember the way that you smiled When the gravity...
Movies I can watch over and over..
Teared up on Independence Day. Never gets old. Armageddon. Shawshank Redemption. Gladiator. Rudy. Tommy Boy. So I Married an Axe Murderer. Bridget Jones. Hunger Games. Harry Potter. Die Hard. Mean Girls. Jerry Maguire. Mrs. Doubtfire. The Natural. Road Trip. Indiana Jones. Finding Nemo. Hairspray. Good Will Hunting. Fever Pitch. Bridesmaids. Elf. Princess Bride. Silence of the Lambs. Sound of...
I swear the waxing lady winced more than I did.
Funny. I need to learn to handle things this well.
Friendly Neighbor Letter Handles Break-In, Urine Stains Surprisingly Well (PICTURE) http://www.huffingtonpost.com/2012/12/18/friendly-neighbor-letter-picture_n_2323472.html via @huffingtonpost
Drawbacks
First two drawbacks of working at UT: the travel policy (who was the jack-clown that ruined it for all of us?), and being sick but wanting to go to the game after work.  It's like I'm in high school all over again.